video-april-22-2013-archives-daily-show
Submitted by
Konrad Urbanowicz
on Sunday, May 5, 2013 - 00:05.
One Man's Ceiling Is Another Man's Floor                                    
4/22/2013
Seeking stability, we may have found it, with a tip of the hat to physical buyers around the world. It may be the parents and in-laws of couples about to marry in India. It could be the newly-flush middle class of China. Or it may be sovereign fund-buying in places as far flung as South Korea and South Africa. Regardless, a floor has been put under gold - and silver - for the moment. Or we might thank the short-covering, bargain-hunting traders who have stepped in.
Since the fall over the cliff in the last week or so, gold prices have recovered about 1/3rd of the recent losses. 
More interesting, though, is to see hedgers getting back into the precious metals futures markets. The longer-term look is beginning to say that the correction was overcooked.
As to spot market buying, there is a feeling afoot that says investors are worried about the equities markets. Not so much their performance, which has been reasonably good, but because first-quarter profit results, first projected in March and now made concrete via actual reports, have already been baked into the cake. Now all investors have to do is sit around and worry about second quarter earnings. And worry they will.
And, there's a lot to worry about. Europe's economy is remaining soft, Japan may or may not devote enough financial resources to monetary easing, and "second world" economies such as Brazil, Chile and Russia are beginning to falter. Our belief is that China has started a downward spiral as it faces more competition from advanced nations in manufacturing (due to automation, which has started to neutralize their cheap-labor advantage. And, there is even cheaper labor in Southeast Asia, India and Africa. 
On a different note, in a strangely mixed report, we were told today that existing housing sales fell unexpectedly in March. That sounds like a recessionary trend, but it is instead, once one examines the numbers closely, inflationary. The reason sales fell is because inventory is tight.
"Buyer traffic is 25% above a year ago," said Lawrence Yun, chief economist for the National Association of Realtors. 
Inventory is tight because not enough new homes are being built, or are not being built fast enough. The main reason for that is because consumer credit is loosening finally, and each year members of the Millennial generation, (the vanguard is of which is hitting its middle to late 20s), are becoming first homebuyers. Conversely, commercial credit is still extremely tight, so builders are having a hard time finding traction in their credit markets.
The Millennials are the largest generation ever, a bit bigger than the Baby Boom generation. They are at the moment, less well off than previous cadres, but they also boast the highest percentage of college graduates, which should translate into higher earnings, if a little later in their lives. Overall, in fact, the Millennial generation is one of the best reasons to have firm faith that when inflation returns it will do so with a vengeance.
Outside markets such as crude oil are up today for the first time in a few weeks. That also bodes well for precious metals.
Unsurprisingly, silver, which was beaten about the head and shoulders as severely as gold was, is also recovering today. The only fundamental caveat for silver is that since it has an industrial application, it may be buffeted by rising and falling manufacturing cycles. 
Gold has a mind of its own. Silver has many advisors telling it what to do.
As always, wishing you good trading,
 Gary S. Wagner 
Market Forecast
On a technical basis today's sharply higher pricing and follow through from the open in Australia about 22 hours ago lends very strong support to the assumption that we have seen a major pivot and key reversal at 1320 per ounce. Gold closed near the midrange in New York but as of this writing is trading off the lows of the day. That being said gold bulls are certainly not out of the woods as of yet, and need to see a solid push above 1440 on a closing basis. On today's video we will look at key areas of resistance that are currently found within gold prices, 1440 being the first of those price points. The next level after that is about 1470 and then 1520. On the support side as we said on Friday, the absolute key is that $1400 holds and that the price point maintains a solid distance from there. Silver, however, does not shine very brightly, when compared to gold. We have noticed a key disconnect between the tandem movement of gold and silver during the last week. Although both metals fell drastically last week, as you will see in today's video the daily charts show little or no correlation over the last few trading days.
Proper Action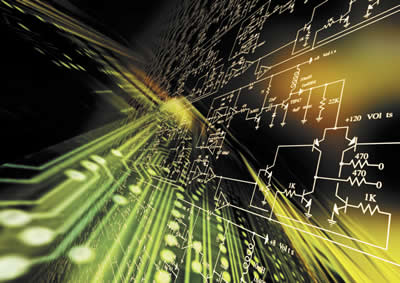 Long Gold @ 1414. 
Stop below 1414.00   1386 recommended
Long Silver @ 23.32 
Stop below 23.00   22.72 recommended
Gary S. Wagner - Executive Producer